Our Team works with our communities toward a vision of "Moving Pasifika People Forward". We are a Charitable Trust based in Rotorua where we provide Health, Education and social services to Pasifika communities.

Mata Mafileo
Trust Manager
Mata was born and raised in Tonga and is of Tongan descent. Family moved to Rotorua on study purpose. Before appointed as Manager of Rotorua Pacific Islands Development Charitable Trust, I had a practice and experience in Finance administrator for almost 12 years for Military Service in Tonga and Rotorua Pacific Islands Development Charitable Trust in New Zealand. During this time, I hold other Governance roles including Treasurer for Rotorua Methodist Church and President for the Rotorua Tongan Community Incorporates.
_____________________________________________________________
Monika Bansal
2IC/Finance Administrator
Monika is our 2IC and manages the finance at the trust. She grew up in India and relocated to Rotorua in 2019. Before joining RPIDCT, She completed her masters in management from Toi-Ohomai, Rotorua. She has ten years of diverse work experience in large finance departments with companies such as IBM, Aon, and Accenture.
"I am a multicultural person who is ecstatic to be a part of an organisation that values and respects culture and people. I consider myself fortunate to be a member of the RPIDCT team because I have learnt so much about Pacific culture. RPIDCT has a wonderful and motivated crew that is always looking forwards to the advancement of their Pasifika people."
In her spare time, she enjoys power yoga, reading, and dancing.

____________________________________________________________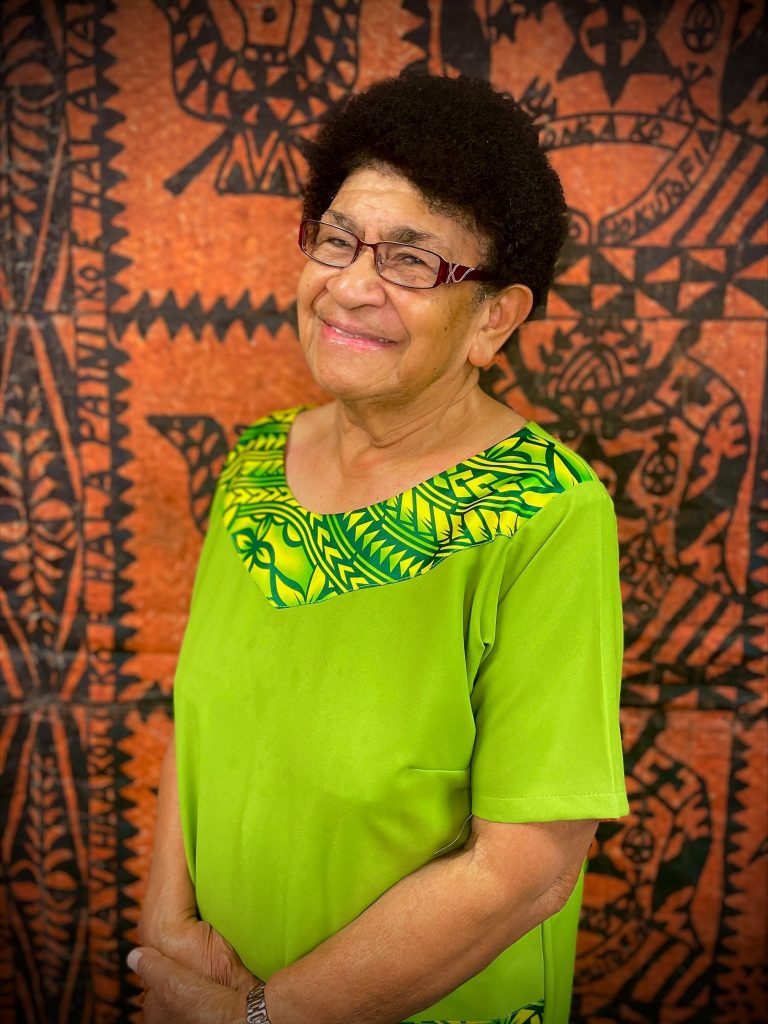 Ula (Mereula) Thomas
Whanau Ora and Health Navigator
Ula as she is commonly known was born in Fiji and moved to Rotorua in 1986 to take up the role of Nurse Educator at Waiariki Polytechnic. She has an extensive nursing and midwifery backround having worked in Fiji, Australia and here in New Zealand. Currently she holds a position as Health and Whanau Ora Facilitator. Ula is a loving wife, mother and grandmother to her family also.
_____________________________________________________________
Tupou Kaloni
Whanau Ora Navigator
Great Pasifika Greeting's all. My name is Tupou. I was born here in Rotorua. I am of Tongan decent. My role here at Rotorua Pacific Islands Development Charitable Trust is Whanau Ora Navigator. I support local pacific families in achieving their aspirations in life, supporting them in making decisions to a flourishing future. I also support our organisation with Projects that we host. My passion for this organisation and trust is beyond words. It is of great pleasure being able to work in a pacific organisation morally for our pacific people with such amazing women alongside is a blessing from above.
_____________________________________________________________
Amanda Elisaia
Community Connector – Social Worker
Amanda was born in Hamilton, but has spent majority of her life here in Rotorua. Amanda is the newly appointed Community Connector-Social Worker for the Trust. Amanda is a newly qualified graduated of the Bachelor of Social Work Degree, and holds Pasifika social work close to her heart. Marrying a man of Cook Island descent it was important that Amanda was able to work closely with the community that is part of her children's heritage. Amanda wants to see our Pasifika community flourish and to watch her children to be proud of their culture and where they come from. Social work is my passion and I love being an advocate to those who feel they don't have a voice. In my spare time you will find me with my family, or at the gym!
_____________________________________________________________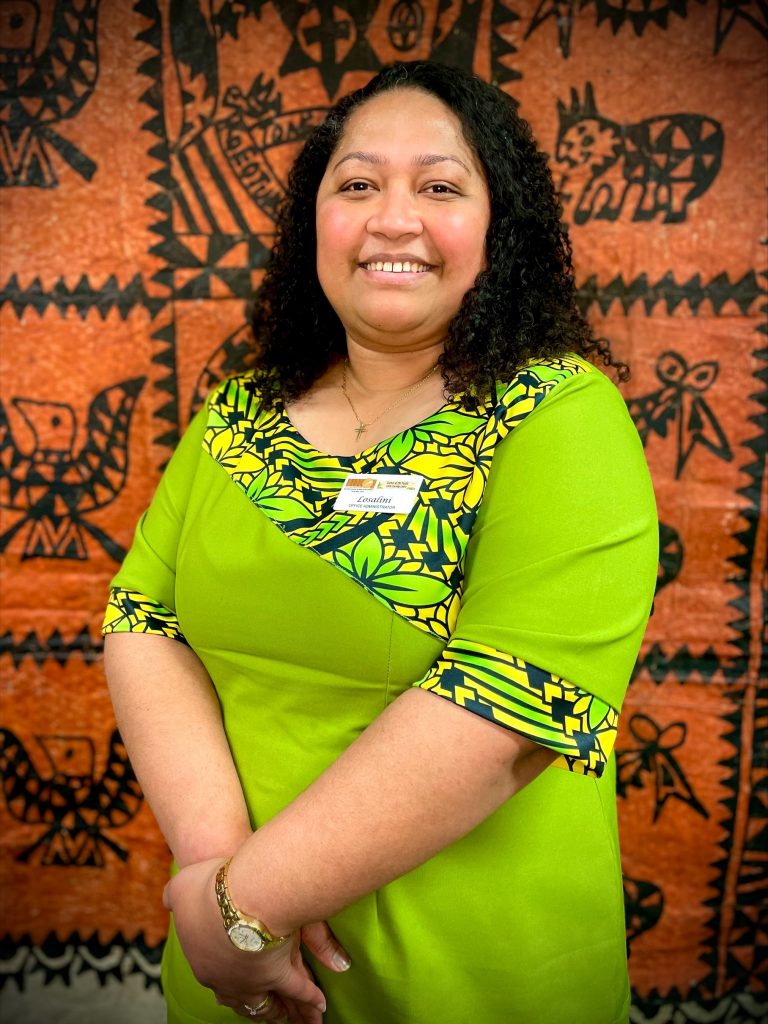 Losalini Kocovanua
Trust Administrator
My name is Losalini, I was born in Fiji and I'm of Fijian descent. I studied at the University of the South Pacific in Suva and at the Aspire International in Tauranga. My desire and intent is to uphold the vision and mission of RPIDCT, enabling those we serve to access, receive and enjoy all the TRUST has to offer. As the Administrator, it shall be my pleasure to meet you, attend to your needs and provide you with information and assistance, and that is the way forward socially and educationally for our people.
_____________________________________________________________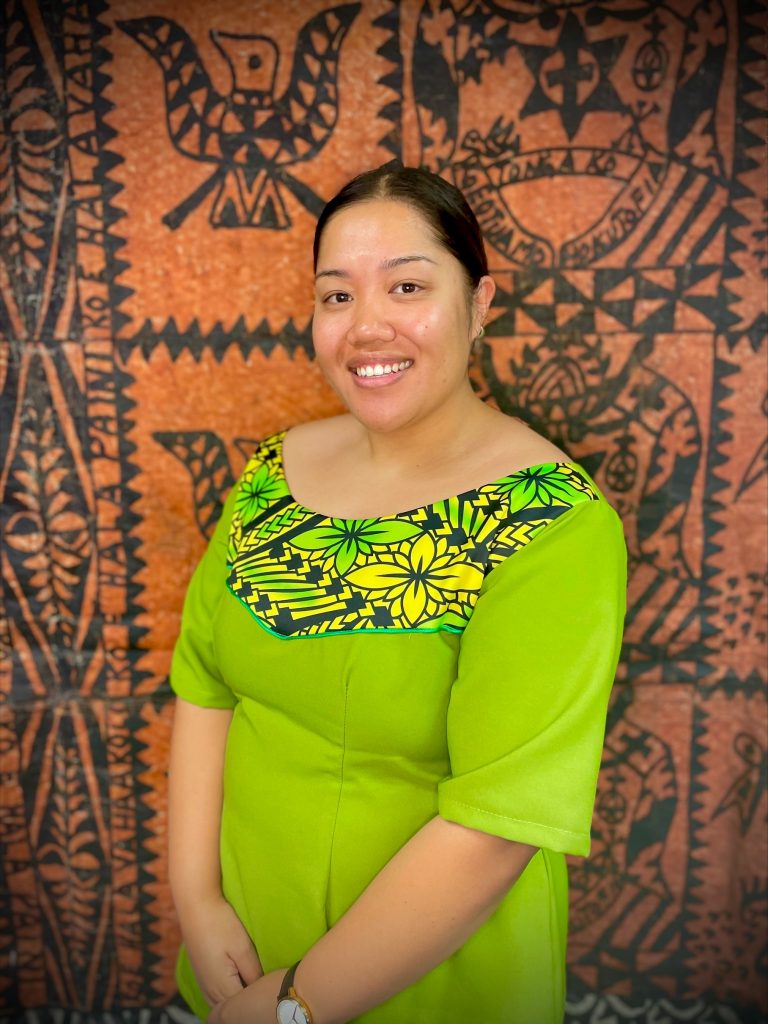 Hannah Teipo
Marketing Officer
Hannah is of Cook-Island, Naga descent and is first generation here in Aotearoa. She was born and raised in Rotorua and holds a Bachelor of Music and has studied basic conversational Mandarin abroad at National Taiwan University. Hannah has a depth of experience in the creative sector, event management, climate advocacy and Pasifika governance. She sat on the Foundation North Pasifika Participatory Grant Board for 3 years and travelled to Poland as an indigenous delegate for the United Nations COP24 Climate Change conference in 2018. Hannah decided that she wanted to move and settle back in Rotorua to be closer to family and contribute her skills and experience to her own community. She joins the team as our part-time Marketing Officer. In her spare time Hannah loves to cook, make music and spend time with her loved ones, especially her dog Tama.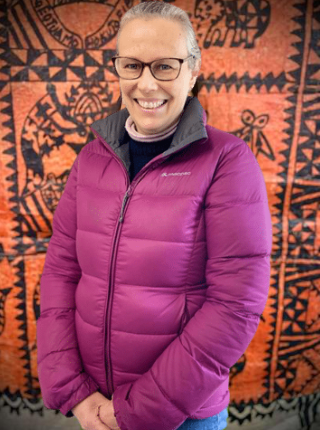 Warm greetings to the Pacifica peoples of Rotorua!
It is my humble honour to serve as the trust nurse. Born in Aotearoa , I lived in various places around the country until we settled here in 2001. After completing my nursing degree I have worked in our community as a GP nurse, Plunket nurse and school nurse. I enjoy my family, faith and camping. I look forward to meeting our Pacific peoples, being part of the trust team, learning, serving and celebrating Pacifica wellbeing.
Come and meet me on Tuesdays between 9am to 3pm.
Rest In Peace – Talei Kolobasaga
Talei Kolibasaga
Bula Vinaka and warm Pasifika Greetings
It is with great sadness that we inform you of the passing of Mrs Talei Kolibasoga. Talei passed away on Wednesday 2nd June 2021. She has been employed as the Registered Nurse at the RPIDCT since 21st August 2020, she fitted in with us like a glove fits a hand – so much so that it is as if she had been a member of our team always. And how do you achieve that fit-well, it's a culture thing; we share the same values – professionalism, honesty, integrity, commitment, enthusiasm and passion to name a few. Talei had all of these qualities in abundance, but above all she was a really nice lady!
She is a valued member of the RPIDCT and she is deeply missed. She was a loving mother, we loved her sense of humor and laugh. She had the ability to heal hearts, she knew what mattered most however family meant everything to her. We appreciate all the hard work and effort Talei gave to the Rotorua Pacific Islands Development Charitable Trust. Please keep Talei's family in your thoughts and prayers as they go through this difficult time.
Vinaka vaka levu